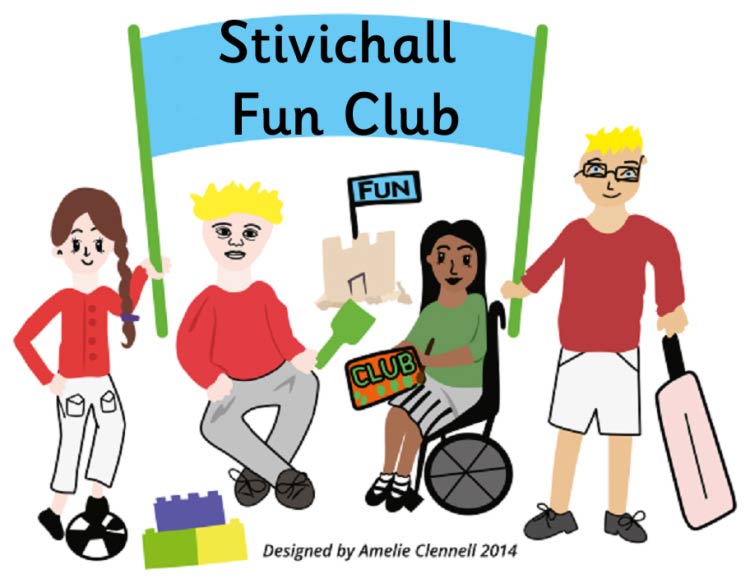 IMPORTANT UPDATE MESSAGE - 22/06/2020
Dear Fun Club Parents/Carers - New and Existing Parents
Due to the current situation, we are awaiting further updates and guidance from the government and Local Authority as to what September will look like. Until such time, all bookings will be put on hold until further information is available. Thank you for your patience and understanding. Please be reminded that booking is on a first come first served basis.
Existing parents - Checking your account balance long in advance of making a new booking is strongly advised!
IMPORTANT UPDATE MESSAGE - 13/05/2020
Dear Fun Club parents
I'm sure many of you will have watched the Prime Minister's announcement on Sunday evening or alternatively will have heard the details through various news sources about the next phase of managing the Covid-19 pandemic.
You will be aware that from 1st June there will be only three year groups returning to school, we therefore feel the best course of action with regards to the bookings that were secured between the dates of 23rd March and 10th April, is to raise credit notes on your Magicbooking account. All credit notes will be applied to relevant accounts by Wednesday 13th May. Taking this action allows us to start afresh when we are able to reopen.
With regards to the reopening of Fun Club, we have today been in discussion with Karen Ferguson Headteacher of Stivichall Primary, particularly in respect of the social distancing measures that school and Fun Club would need to implement from June 1st.
As a result of these discussions we have decided not to reopen, this allows the school to have full use of all areas of the school throughout the day.
We would like to take this opportunity to thank you for you patience and understanding throughout these difficult times. We hope you can appreciate that logistically these are very challenging times and the decision to remain closed until further notice is a difficult one.
We look forward to welcoming you back to Fun Club when it is safe to do so, and when both the school and Fun Club are able to operate effectively and safely in unison.
Kindest regards
Fun Club
***************************************************************************************
Information about Fun Club
This offers before and after school childcare for children who attend the school. The hours are 7.50 – 8.55am and 3.15 – 6.00pm, and the children are offered a range of recreational activities in a secure environment. The cost is currently £4.50 for the morning session, £4.50 for the first hour in the afternoon and £1.50 per half hour thereafter. Discounts are available for the second and subsequent child in a family. Holiday care is also available at certain times during the year.
For more information, or to register and book a place for your child, please visit: https://stivichallfunclub.magicbooking.co.uk
Please remember to check your Spam folder if you do not receive your verification email.
Fun Club was visited by OFSTED in October 2018 and received a 'Good' rating. This result is a reflection of the staff's dedication and the enthusiasm of the children. The full report can be accessed by clicking this link.
For further information contact us via email or telephone during opening hours:
email: stivichallfunclub@googlemail.com
tel: 07599 389 133
Overdraft Threshold
Please note that our overdraft threshold stands at £20. Therefore, any account with £20 or more owing on a previous booking will be prevented from making a new booking. This is non-negotiable. Card payments can be made to clear your account at any time.
Childcare Vouchers/New Booking
If you have planned to clear your account balance using Childcare Vouchers, we strongly advise that you arrange payment to reach us no later than 2nd December 2019. This allows 5 working days for the payment to be processed by Fun Club admin staff.
MagicBooking Details
We would like to take this opportunity to remind parents of the importance of ensuring that the details we hold for you and your child(ren) is up to date, in particular contact and medical details.
https://stivichallfunclub.magicbooking.co.uk
Please remember to check your Spam/Junk folder if you do not receive your verification email.