On Monday 14th September, twelve pupils from Year 6 visited the Memorial Park to take part in the early stages of the construction of the Japanese Peace Garden.
Children from Stivichall took part last year in the design of the garden as part of an education project involving five Coventry primary schools and a Noh theatre group "Between the Stones". Children learnt about the links between Coventry and Hiroshima especially the importance of reconciliation and peace and shared their learning to the wider school . The final part of the project was for pupils to design miniature Japanese peace gardens and now the full size peace garden is under construction in the Memorial Park - it can be seen from the tennis pavillion and cafe.
On Monday our year 6 pupils wore high-vis jackets, hard helmets and steel toe-capped boots to help dig the foundations. They enjoyed feeling part of the construction team and making such a memorable contribution to the project.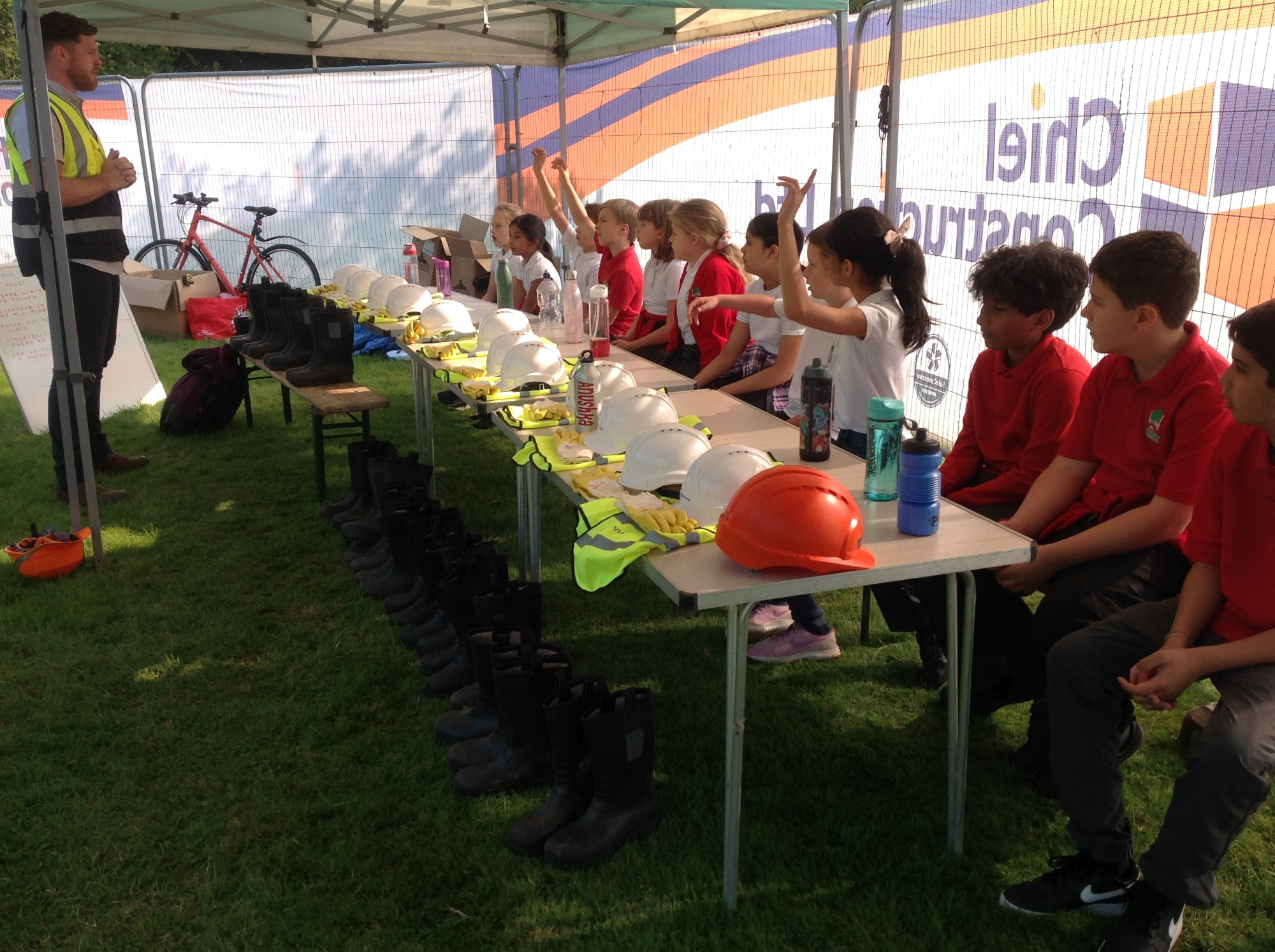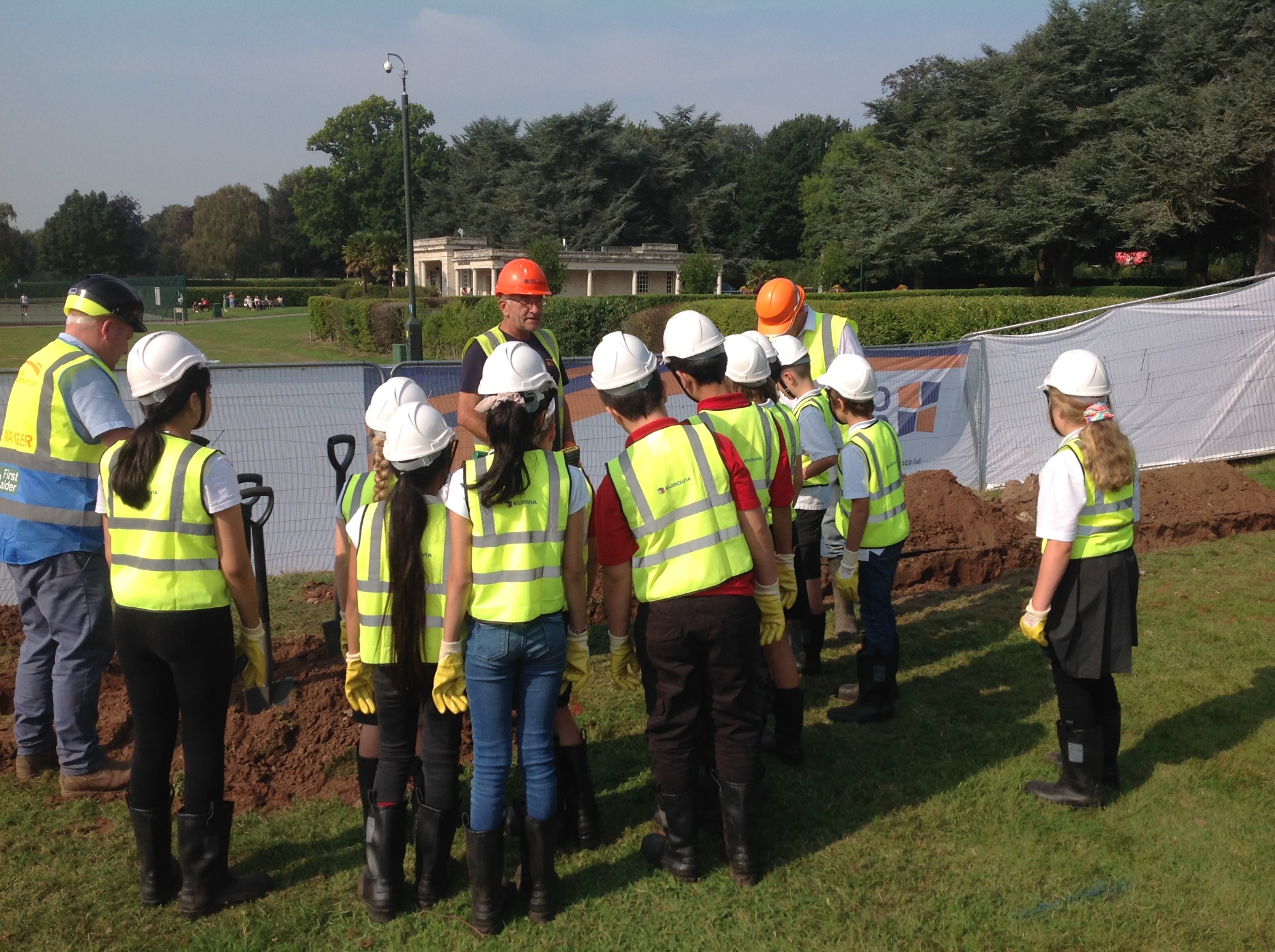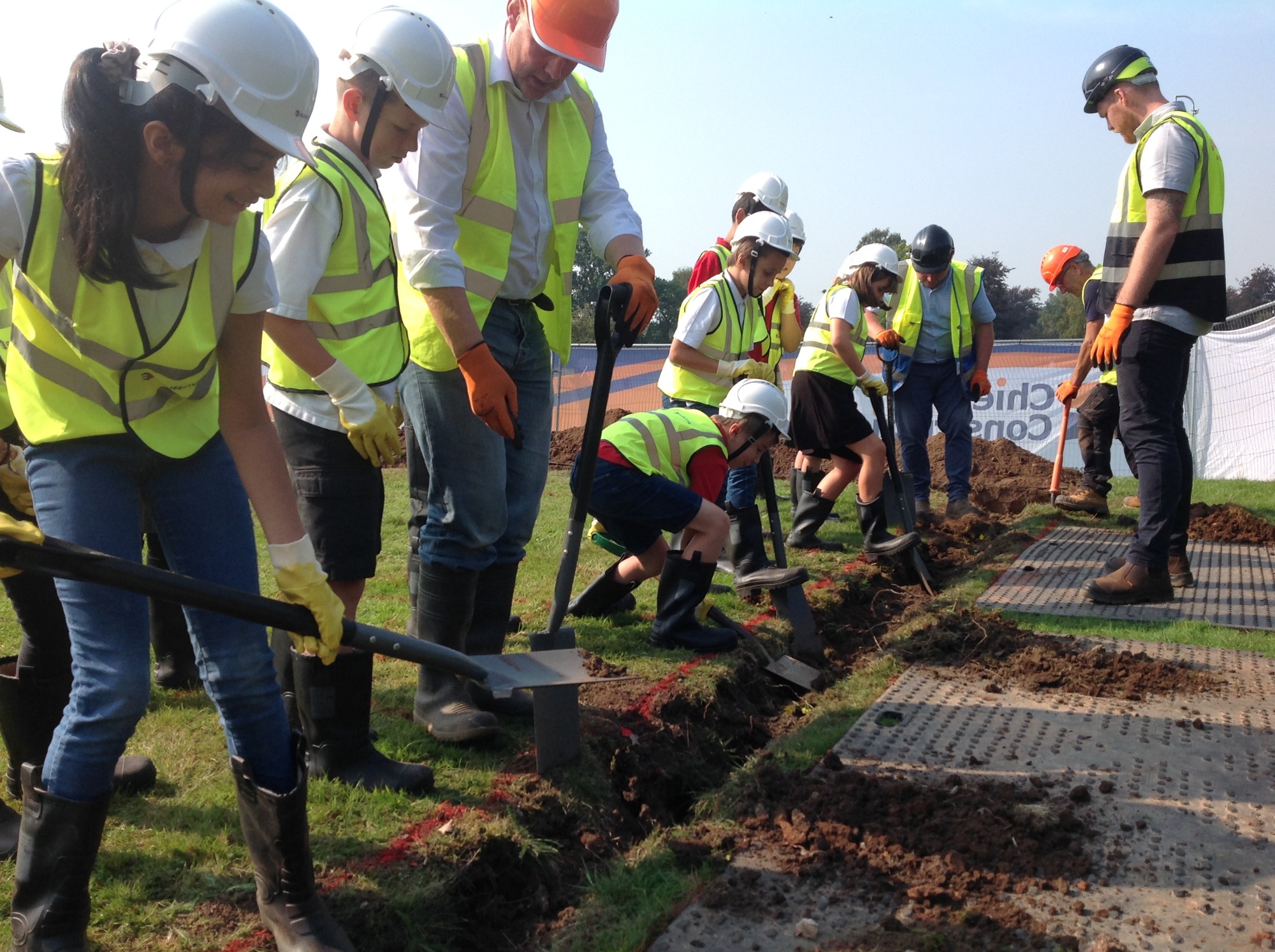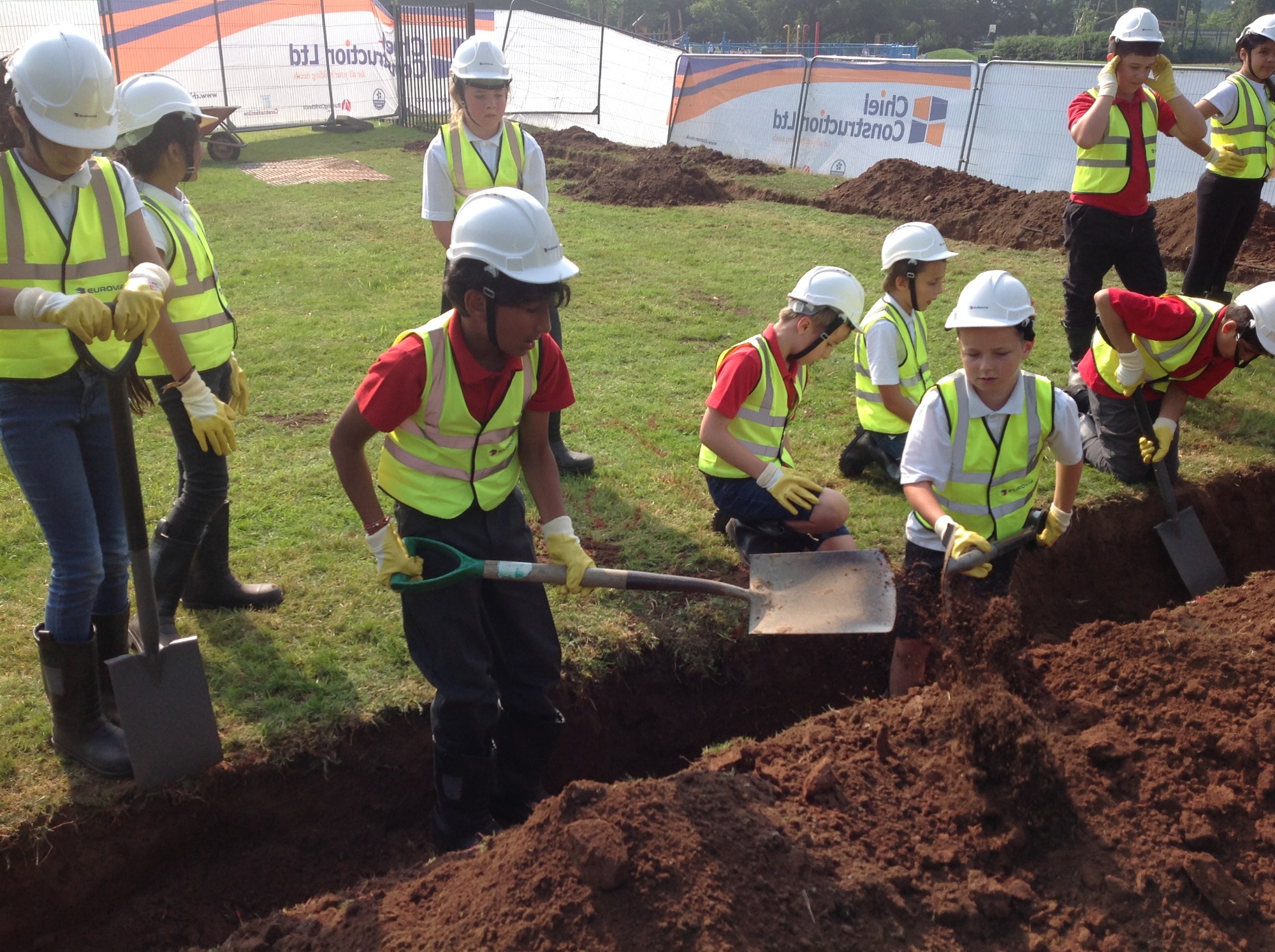 More information about the project can be found here: https://coventrycityofpeace.uk/japanese-peace-garden-project/